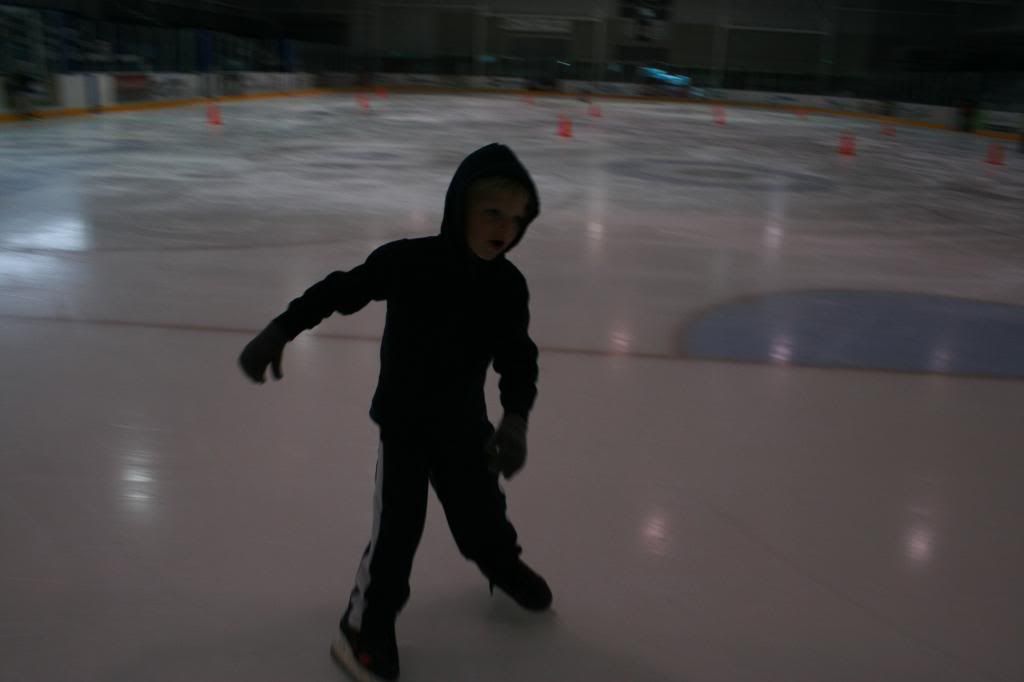 Ethan just wrapped up another skating session. We started him over the summer with learn-to-skate lessons and an intro to hockey class. I was really impressed with how much he improved from the first day to the last. In the beginning, none of the kids could stand on the ice let alone skate, so they gave them walkers to help them get used to the ice.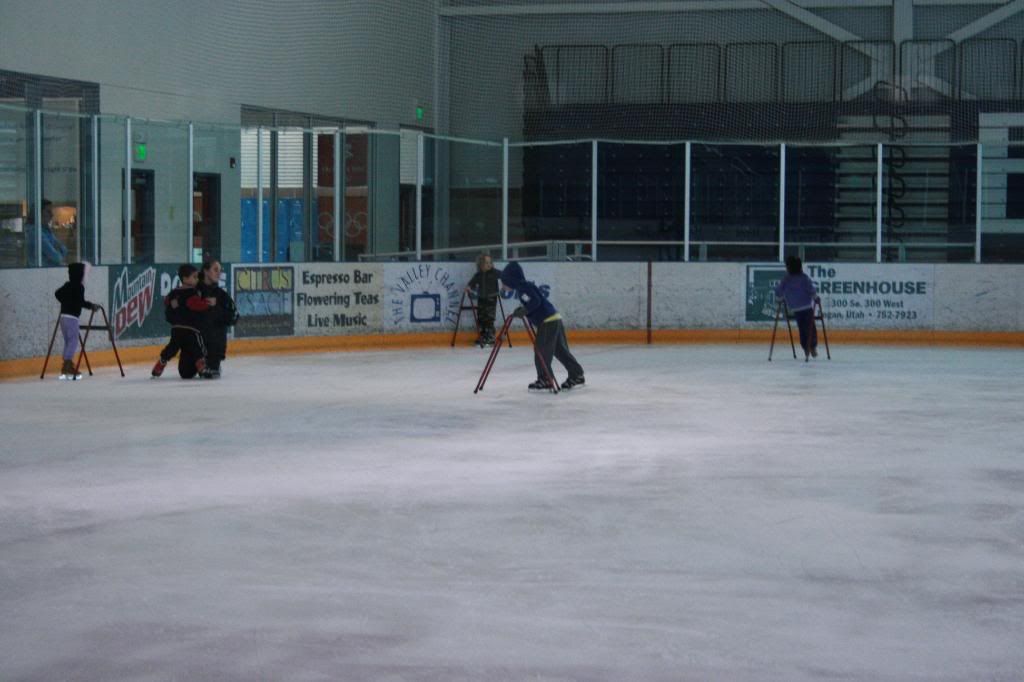 They took Ethan's away after the first few minutes. He would get himself going as fast as he could and then crash. He complained a lot about not being able to use the walker like the other kids, but he was better for it in the end. The last day of class he was skating circles around the other kids, some of whom never graduated from the walker. He certainly had more spills (he even got a bloody nose from a face plant) but he got his skating legs really fast.
The last day of every session is test day. They have the kids go through all the skills and if they pass they move on to the next level. At first his teacher said he was ready to go on to the next snow plow level. Then after watching him for a little while longer she said "nope, forget about snowplow, put him in hockey".
He did the hockey 101 class and seemed to enjoy it, although the part he liked the most was when he would lay down on the ice and hold onto his teachers stick so the teacher could slide him across the ice.
He had his own cheering section at every practice.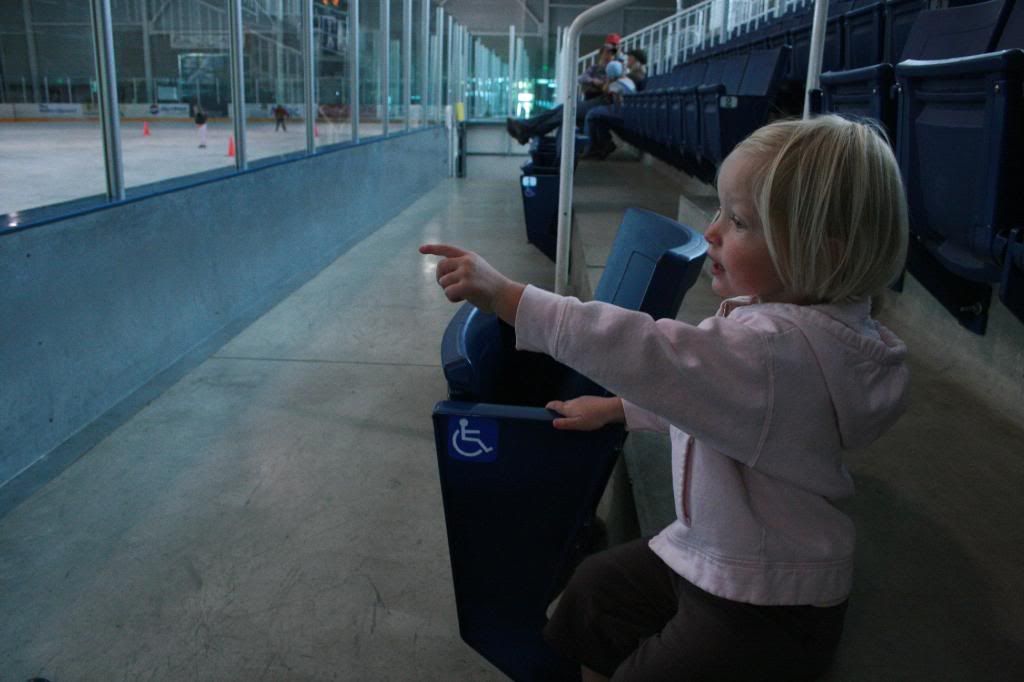 He just wrapped up the level 1 hockey skating session. He learned to do dips and hockey stops and to skate backwards. I'm pretty proud of the kid.